49er16
: It's amazing how much projections systems hate the Orioles. Despite the O's having the 2nd best record in the majors, they're
still projected
to finish the season in fourth place in the AL East. The regression monster though hasn't reared it's head though.
The Colonel
: The thing that worries me though and I'm sure Sabermetrics writers will hit on this is their
pitching staff
. They don't strike out enough batters and walk a little too many. Yes they leave 75% of the runners on base but you can't rely on that all season. I'm rooting for them but long term that pitching staff is scary.
49er16
: Yeah, when Chris Tillman leads the starters in strikeouts per 9 innings, then you have problems. I love their lineup though and Machado is an above average OBP player now! Buck was a genius for moving him to the 2nd spot.
The Colonel
: At the end of the day Showalter is really their saving grace. He's one of those managers/coaches that is just too good not to see his team at least compete for a playoff spot every season. Only he could work magic to make Chris Davis a serviceable player. They're going to regret though letting go of Mark Reynolds.
49er16
: Speaking of Mark Reynolds, the Indians are looking really good right now. Hell even Ubaldo Jimenez is looking like the 2010 version of himself. They even got Scott Kazmir working again after he's been out of the game!
The Colonel
: The spooky thing about the Indians is that Reynolds right now is actually below his career K% average. I'm disappointed though that Lonnie Chisenhall hasn't become the player that everyone thought he would be.
49er16
: Carlos Santana though is looking like an All-Star. And of course they only gave up Casey Blake for him. Imagine if the Dodgers had Carlos Santana right about now?
The Colonel
: He would barely improve that Dodgers offense right now. I still can't believe the Dodgers spent all that money and still have Juan Uribe and Mark Ellis playing every day. Um boys you still need infield help.
49er16
: You know there's been a lot of debate over the rise of strikeouts in baseball and after watching the Braves this weekend I'm convinced they're not as good as everyone claims they are. Take the Braves for example, with two runners on and one out Justin Upton struck out. That killed their entire rally because Lincecum got the next guy out. You can't rely on home runs for every run you get in a game.
The Colonel
: That's one aspect of the sabermetric movement I don't agree with and it's because of that scenario you just laid out. Strikeouts just kill rally's. They're not as bad as double plays but they're close. And I've never agreed with the HR or bust approach because you're not going to hit home runs every game. It's a very risky strategy that does have great results but can kill you as well.
49er16
: Looking at the
strikeout leaders
both the Braves and Nationals are in the top 5 of strikeouts. That's going to be one hell of a pennant race. Whoever strikes out the least wins the division!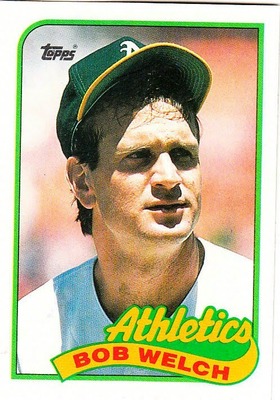 The Colonel
: What we worried about at the beginning of the year about the A's is happening. Their young pitchers are looking terrible. I wish I was more surprised but I'm not. And it's not like
they're unlucky
, they're just not pitching well enough.
49er16
: They haven't been the same since that trip to the East Coast to play Tampa Bay and Boston. Their pitching has gotten bombed ever since and now they're actually below .500. Hell the Mariners are just a half game back of them now.
The Colonel
: The Mariners are just the opposite of the A's. Great pitching, terrible hitting. Hell they're still starting Smoak, Ackley, and Montero despite their incompetence. Watching the Mariners is like watching the 2009/2011 Giants. Just dreadful.
49er16
: I'd rather not remember those years thank you very much.