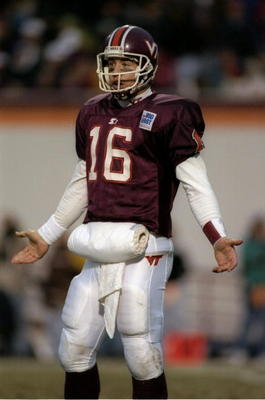 I've already confessed that this year's college football isn't interesting to me. Another confession, I can't believe it's already week 8. That means we're past the halfway point and there's only 5 more weeks left in the season. I'm still praying someone knocks off Alabama for we don't have to see them again, but I seriously doubt it. Thankfully for all of us the Big 12 is deep and entertaining so the season hasn't been a complete bust. Still I haven't found college football to be very compelling this year and add to the fact the Giants are making a deep postseason run and you have a combination where I haven't watched college football as closely. Still I've followed close enough to give you this week's must list.
October 18th
Oregon at Arizona State, 9:00 (ESPN: Rece Davis, Jesse Palmer, David Pollack, Samantha Steele
) Arizona State is actually leading the south division of the Pac-12 proving Todd Graham really did find his "dream job" (Zing!). I don't expect Arizona State to put up much of a fight in this game. Oh sure they'll probably make it close at first but after that I expect a blowout.
October 20th
Virginia Tech at Clemson, Noon (ABC or ESPN2: Mike Patrick, Ed Cunningham, Jeannine Edwards
) Virginia Tech has been bad all year but isn't this the type of game you just expect them to win? They have their backs against the wall and they're facing a Clemson team that notoriously underachieves. Doesn't everyone just expect a Virginia Tech victory at this point? I know I do.
LSU at Texas A&M, Noon (ESPN: Dave Pasch, Brian Griese, Jenn Brown
) Who doesn't like low-scoring SEC games? I like watching LSU and Les Miles and I don't care what Mookie thinks of me. Crazy stuff happens with Les and a game at College Station just screams that something crazy is going to happen.
Stanford at Cal, 3:00 (FoxSports: Craig Bolerjack, Joel Klatt, Petros Papadakis
) I only mention this game because it's a rivarly game and how Cal has looked much better the past couple of games. Still this should be a very low scoring game because both of the defenses are good. This hasn't been the prettiest year for Cal but a victory over Stanford would definitely make me much happier.
South Carolina at Florida, 3:30 (CBS: Verne Lundquist, Gary Danielson, Tracy Wolfson
) I still believe Florida is a fraud despite them being undefeated. South Carolina meanwhile lost a heartbreaking game to LSU last week but I have more confidence in their offense to win this game. You just see, Florida will be proven a fraud during one of these games. JUST YOU SEE! (Shakes fist in the air)
Texas Tech at TCU, 3:30 (ABC or ESPN2: Dave Lamont, Kelly Stouffer
) I said last week Texas Tech could be a pain in the ass for West Virginia and sure enough they beat the Mountaineers. Still I like TCU much more in this game than Texas Tech because it will be played in Forth Worth. If this game was in Lubbock, I would like Texas Tech.
Kansas State at West Virginia, 4:00 (Fox: Gus Johnson, Charles Davis, Julie Alexandria
) This should be a great game. Two high-scoring offenses with Gus Johnson on the call. Yes please. I have to say Fox really hit the jackpot this year with all these Big 12 and Pac-12 games along with GuJo on the call.
Florida State at Miami, 8:00 (ABC: Brent Musburger, Kirk Herbstreit, Heather Cox
) Remember when this game actually meant something? I like how ESPN sent this A-crew to this game to pretend like this is an important game again when it's not.
Alcoholic Beverage of the Week, Shock Top Pumpkin Wheat
: I'm a big fan of Shock Top beers despite them being brewed by Budweiser. Their fall Pumpkin Wheat beer is no exception. For a cheap seasonal beer it has a great taste and doesn't leave a bad aftertaste.
Recipe of the Week, Bacon Wrapped Smokies
: Weenies wrapped in bacon and baked. What more do you need to know?