49er16
: So are you ready for the Iron Bowl on Friday afternoon? And we rooting for Auburn?
The Colonel
: I'm actually going to celebrate the anniversary when Tiger Woods and Ellin got their divorce rumbling by taking a golf club and smashing it into an SUV's window. And then I'll root for Auburn in the Iron Bowl because Saban needs to go down. He's so miserable and has the biggest horseshoe up his ass.
49er16
: I was thinking about that the other day. How lucky has Saban been these past four years? Colt McCoy gets hurt on the first drive of the game. Bama doesn't even need to win their division to reach the title game. An overmatched Notre Dame last season. Saban I guess cleanly recruits these players and Bama hasn't suffered any sort of catastrophic injury. They've had unbelievable luck these past couple of years and I couldn't be rooting harder for Auburn
.
The Colonel
: I actually do like Auburn in this game. They're at home and they've been tested. Bama is due for a loss sometime. The question is if Auburn loses in the SEC championship game, does Bama sneak into the title game again?
49er16
: I don't think so unless they get some help. Florida State and Ohio State will both be undefeated still. Ohio State will have the hardest championship game because it looks like Florida State will play Duke out of all schools in the ACC Championship game.
The Colonel
: I never thought I would say this, but I'm thankful Dallas won against the Giants. If the Giants had won that game you just know they were going to sneak into the playoffs and somehow make it to the Super Bowl.
49er16
: I was preparing myself mentally for the Giants making the playoffs and somehow winning the Super Bowl. Because speaking of lucky horseshoes stuck up asses, there is a giant one stuck up the New York Giants ass.
The Colonel
: This run that Tampa Bay has gone on is going to save Schiano, isn't it? They have been playing better.
49er16
: What does this run say about Josh Freeman? He was even active for the Vikings while they continued playing Ponder. Maybe he really was the problem in Tampa Bay?
The Colonel
: And you're not hearing a bunch of stories about how Schiano is a massive dick. I dunno maybe Freeman really was the problem.
49er16
: Matt McGloin has "earned" another start for the Raiders. This is going to end badly for the Raiders isn't it?
The Colonel
: Of course it will. It's the Raiders. Of course they'll choose McGloin over Pryor because of reasons?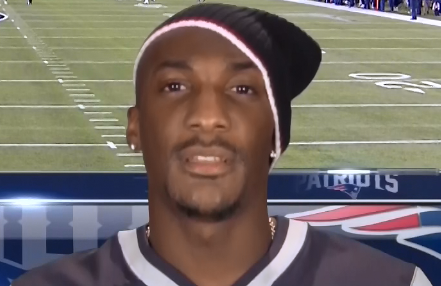 49er16
: Anything else we should talk about before our Thanksgiving break begins?
The Colonel
: -----------------------> (Via
@Jose3030
)
49er16
: Have a great Thanksgiving folks.