Believe or not the college football season starts next Thursday. I talked about this last year but my interest in college football has waned the past couple of seasons. This has a lot to do with both the Giants and 49ers becoming good the past few years. I'd be lying if I didn't say Alabama's recent success has turned me off on college football as well. Alabama is the only school in the nation to not win their division or play for the conference championship and yet get a national title invite. That has turned me off on the game. Also Nick Saban's smug face.
That being said, I would be lying if I said I still don't enjoy college football. I still enjoy the random MAC game. The random bowl game. The big SEC game of the week. The big non-conference game of the week. I just don't follow the sport as closely as I used to. Too many other sports to follow, too many of my favorite teams becoming interesting all at once.
With all of that I'm going to try to make college football predictions. They're going to suck because I don't follow the sport as closely as I used to but they're going to be fun and goofy and bad. So here we go.
Louisville Will Win Their Conference, but Be Left Out of the National Title Game
: Louisville is this year's Boise State. I say that because the Big East has basically morphed into the WAC/Mountain West (
Check out Louisville's schedule
). And because of this people are either overrating them or underrating them. There's no middle ground from every reaction I've seen to Louisville so far in the preseason. This is why I'm predicting Louisville will win their conference (seriously the Big East is horrible and their schedule is horrible) but they'll be left out of the national title game. The BCS is in their last season and Louisville will be their last screwjob.
Lane Kiffin Will Finally Be Fired After This Season
: Kiffin's only saving grace is that USC's schedule is pretty easy. They don't play Oregon, Stanford comes to them, and their only tough road trip is to Notre Dame and Oregon State at the end of the season. Kiffin though still hasn't announced a starting QB, they're starting the season in the bottom of the top 25, Stanford, Oregon, and Oregon State are better programs right now, and Kiffin isn't Pat Hayden's coach. This is the perfect storm to be Kiffin's last season at USC. *
*Now watch USC go undefeated on the year and win the national title because Kiffin is like Michael Myers. He can't be killed.
Jadeveon Clowney Won't Live Up To The Hype
: The hype for Clowney immediately began as soon as he
murdered that Michigan running back
. And how can he possibly live up the hype? He's suppose to lead South Carolina to the national title game, win the Heisman, and be the first overall pick in the NFL draft. This is insane hype and normally situations like this don't live up the hype. I actually feel sorry for Clowney because if he doesn't do these things he'll be considered a disappointment.
Johnny Manziel Won't Play At The End of the Season
: I've been predicting on Twitter all summer that Manziel doesn't even finish the season playing. And this was before autographgate. I'm still sticking by that prediction. Manziel won't finish the season playing. He'll be suspended sometime for autographgate or he'll get a DUI or get kicked off the team for some reason. Something will prevent him from finishing the year playing.
The Deck Is Stacked For Alabama to Three-Peat
: Have you seen
their schedule
? Their toughest non-conference game is against Virginia Tech at home. They play LSU at home. They don't play South Carolina, Georgia, or Florida. Their toughest road game is at Texas A&M at the beginning of the year so if they lose that game they can still make up for it in the rankings. They return their starting QB and a top running back. The BCS has proven that Alabama doesn't have to win their division or conference title to go to the national title game. I mean everything is lined up for them to three-peat. Hell if they don't three-peat that'll be more disappointing if Clowney doesn't live up the the hype.*
*The deck stacking for Alabama is a major reason why I just don't follow college football like I used to. Maybe once the playoff system starts next season I'll begin following this sport with the same vigor I used to.
Stanford Will Win The Pac-12 and Play In the National Title Game
: Schedule's matter in college football. And not just for rankings, but who plays who and where. For
Stanford their schedule
is aligned for them to go undefeated and play in the national title game. Oregon and Notre Dame come to them. They have to go to Oregon State and USC but they should win those games. Add to the fact they return a veteran QB and have an excellent defense and this looks like it will be Stanford's year.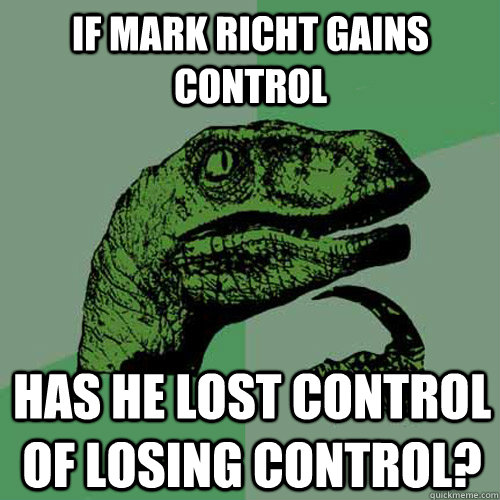 Georgia Will Do Something To Blow Their Chance
: Something always seems to happen to Georgia when they have their chance at the national title. They blow their chance in the division leading to a two-loss LSU to play in the national title. They blow the conference title game letting Alabama take their spot. And once again the
schedule lines up for Georgia
. They play Florida at a neutral field, play South Carolina at home, early, I mean everything is lined up for them. Hell their starting
QB and RB are also returning
. They'll somehow blow their chance. They'll lose to Vanderbilt or Tennessee or come within a yard of the title game. That's why I don't take their high ranking that seriously.
Something Crazy Will Happen In 1 LSU Game This Season
: This prediction is too easy. Of course LSU will somehow win a crazy game where Les Miles lucks into the right call. This is the easiest prediction of the lot.
Someone Will Come Out of Nowhere To Win the Heisman
: I don't know what makes me laugh more? Preseason rankings or
preseason predictions on who'll win the Heisman
? I get preseason Heisman rankings are fun and cute but they always turn out incorrectly. Remember last season Matt Barkley won the preseason Heisman. At the end of the year he was nowhere near New York during the actual presentation. This year will be no different. Someone will come out of nowhere to win the Heisman. My "someone" will be Stanford's Kevin Hogan.
Go ahead and make fun of my predictions as I'm sure they'll all turn out wrong. And go ahead and enjoy the college football season. I expect nothing but craziness in the final season of the BCS.